Oneserve integrates with PartsArena for London Borough of Islington
Being a Direct Labour Organisation (DLO), having the right software tools to maintain service level agreements with your customers is paramount to success.
This was the remit for Islington Council back in 2014 when they became a DLO organisation.
Maintaining over 25,000 properties, the Council were historically tied to legacy field service software systems from their previous contractor. They wanted to simplify systems without hindering their growth as a service organisation. So, after extensive research, the Council chose job scheduling and management system Oneserve. With a wealth of social housing and Local Authority experience, Oneserve were an outright winner.
Since 2014, PartsArena has been the chosen method for the Council's gas engineers to help them identify parts and look-up boiler manuals whilst on site.
The decision to include PartsArena Pro in their software suite was part of an I.T plan to have a fully integrated system capable of identifying the right gas parts first time and seamlessly transferring the part detail into a job automatically.
Using the PartsArena API, Oneserve were able to create an integration that has ensured the Council's gas team have everything and more to complete jobs efficiently.  The integration means that whilst a user is in the Oneserve application, boiler parts can be selected in PartsArena Pro, and with one click the part number, supplier number (e.g Wolseley) and part description can be entered into the job without leaving Oneserve.  The Oneserve app will then dispatch the job including the part detail when it is closed by the engineer.
As part of the Councils plan to eliminate all paperwork, this joined-up process has fulfilled that quota. Trevor Frater, Gas Repairs Manager at Islington Council says  "The integration between Parts Arena and our own repairs IT system, Oneserve, assists our gas engineers to quickly identify the correct part needed for the gas repair job without the need to leave the Oneserve system and once the part is identified the integration enables the part to be ordered automatically from our materials supplier through the Oneserve system in a streamlined manner."

Oneserve's Senior Delivery Manager Ian White comments:
When paired with Oneserve, the PartsArena integration has proven a robust and flexible solution.  It has delivered significant benefits to our client who can now stay within the Oneserve mobile app when they are on a job and need to find and order additional parts. The integration with PartsArena acts as a critical link between Oneserve and our clients' chosen parts supplier, giving them a seamless user experience, whilst also helping them to save time on the job and deliver a better service to their end customers"

Overall, since using Oneserve, Islington's increased efficiencies include an out of hours fix rate of 97%, and customer satisfaction of 91%. PartsArena has played a significant part in Islington Council's gas maintenance service levels for over 8 years, and will continue to do so in the future.
If you would like more information on how PartsArena Pro can help your DLO, please contact us by email or call us on 01332 253170.


Oneserve's field service management software transforms and modernises your current workforce management processes, and is proven to increase and optimise workforce efficiencies. Empower your organisation through our job management software which provides the tools needed to work smarter everyday. To find out more visit https://www.oneserve.co.uk/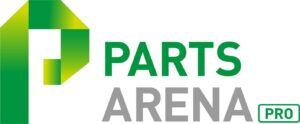 Parts Arena is the UK heating industry's most trusted and accurate library of parts and technical information.  Direct from the manufacturer, PartsArena's data provides access to countless boiler models and parts for fast yet accurate spares identification.  PartsArena Pro  is available as a stand alone or integrated app for field engineers.  A free 2 weeks trial is available through the Apple and Google stores.
For more information about PartsArena please contact 01332 253 170 or send us a message