We are excited to announce in July's issue of Registered Gas Engineer, a new feature that will streamline the parts ordering process for our valued PartsArena Pro customers.
PartsArena Pro users can now identify the right part first-time and order seamlessly via the app, thanks to a new integration with BuyTrade. A valuable resource for any heating engineer, PartsArena Pro provides everything there is to know about boilers and parts, along with the catalogue codes for all national stockists.
And now they have gone one step further, making PartsArena a complete solution by incorporating parts purchasing into the repertoire of features. Using clever integration with online multi-merchant purchasing platform BuyTrade, heating engineers can now identify parts and view the fulfilment options available from a number of leading UK merchants. Not only is it the first of its kind in the parts market, allowing users to see all their purchasing options together in one place; they will also benefit from competitive parts pricing and choice from branch collection or delivery – as well as express same-day courier options nationwide.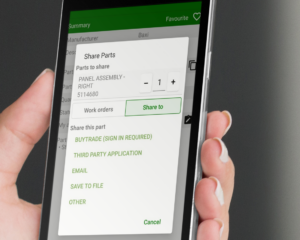 Martin Jones, Managing Director of BuyTrade said, "Statistics show that heating engineers are wasting 15 full working days a year (on average) by having to delay jobs to make in-person purchases of workrelated items. BuyTrade displays the best fulfilment options and availability for an engineer to make a quick and informed purchase, with zero requirement to call round local merchants or check stock and prices online. It allows businesses to be more efficient, saves them money and – most importantly – saves them time to spend on the job in hand, providing a better service to the customer." BuyTrade will also support engineers, free of charge, to source difficult to find products and assist with any returns.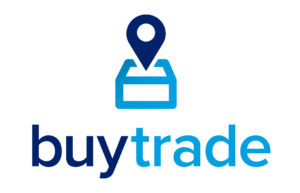 Alison Chappell, Sales and Marketing Manager of PartsArena said, "Until now, the process of ordering parts has been absent in the mobile version of PartsArena. Thankfully, this integration has fulfilled what our customers have been asking for. We are delighted to be able to enhance the PartsArena Pro experience and provide our customers with a complete endto-end parts solution."
Parts ordering is now LIVE and included in the PartsArena Pro subscription. If you are not already a customer you can try it out now with a free 2 week trial. Monthly or annual subscriptions are available.
You can read the full article here: