Boiler spares to share – Try PartsArena for free to experience 'Required Parts' and more!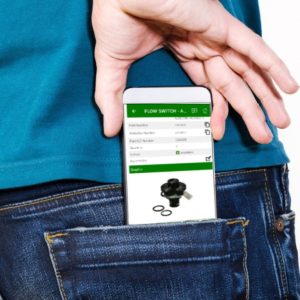 Finding the correct information on boiler spares isn't a problem with PartsArena.  Having heating parts data to hand, all in one place, literally in your pocket, is a 'nice to have' addition to your toolbox.  PartsArena covers this, but did you know that it also has your back when it comes to sharing 'Required Parts' information with your stockist or colleagues?  Also, did you know it scans part barcodes, and that it also holds all the stockist codes for Wolseley, City, Graham and Plumbase?  It saves your favourite and recent parts too, so you can go straight to them without searching.  And it works offline.
So, what are you waiting for? You can try it for FREE for two weeks, with no obligation.  PLUS you get a complimentary PartsArena Office licence too*.  Download from the stores:
* For the duration of your subscription only.

See how 'Required Parts' works in PartsArena Pro
To find out more about the difference between PartsArena and other spares finding methods, please contact us or call 01332 253180 and  ask for Alison or Alex.