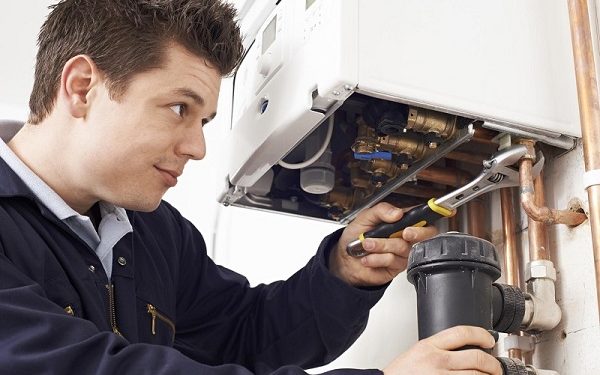 Based in St Albans, Watret are a family-based company who have been in the business of plumbing and heating since 1971.  The company has 19 servicing/breakdown engineers and 12 installation project based engineers covering contracts in social housing, local authority, domestic and commercial sectors.
Watret pride themselves on being technologically advanced, and as such this has enabled them to take their service to the next level and create efficiencies that have benefited their clients and residents alike.  The latest reporting systems, planning software and communications devices in the organisation have enabled Watret to be ahead of the competition, winning numerous contracts based on their forward thinking and ability to adhere to ever-important KPI's and service driven targets.
Requirement
As part of their strategy to improve processes, Watret needed a solution to help with accurate parts ordering that would be integrated into their IRIS Service Director field management system from Advanced.  The obvious solution to this was PartsArena Pro, being the industry-leading source of parts and technical data in the UK.  PartsArena Pro would provide the engineer with full access to all parts information offline, and the facility to transfer the results into Service Director for a fully automated parts ordering process.
The Solution
The solution was simple and extremely efficient, in that parts could be electronically added to the work order from PartsArena Pro.  By doing this the correct part information is automatically populated in a purchase order for distribution to their merchant.  This streamlines the whole parts ordering process, resulting in less manual intervention, less margin for error, quicker parts fulfillment and fewer return visits to a property.
The Results
The integration work, carried out by Advanced Computer Software, has meant that Watret can now assure their clients that a seamless and nearly foolproof parts ordering system is in place.  As such they are able to carry out service and repair jobs quicker and more cost effectively for little investment.  Engineers can provide a better customer experience and peace of mind that the job is being actioned professionally and to the very best of their ability.
Anthony Watret of Watret & Co says, "PartsArena has become such an integrated function in our parts ordering process. It has allowed us to integrate fully across the whole supply chain, manage costs on an individual property basis, automatically track when parts are at merchants and give our residents the best service possible."
About PartsArena Pro
PartsArena Pro by Infomill Ltd, is the UK's leading source of heating appliance data.  The system is used by heating companies and teams to assist with the correct diagnosis of faults and identity of correct part numbers for an improved first or second-time fix.
The system includes 100 manufacturers, 15000 appliances, 150,00 unique original parts, interactive exploded parts diagrams and service information.  Available on all operating systems including iOS, Android and Windows.
PartsArena is used and trusted by spares merchants and heating appliance manufacturers all over the UK and Ireland.