Industry-leading data for stockists
Over 600 UK parts stockists use PartsArena TradeCounter daily.
Branch staff can help customers with parts queries face to face or on the phone. Accurate parts ordering becomes standard. Customer wait times reduce.
Know the appliance but not the part? No problem. PartsArena helps to reduce part returns by supplying the correct parts code first time.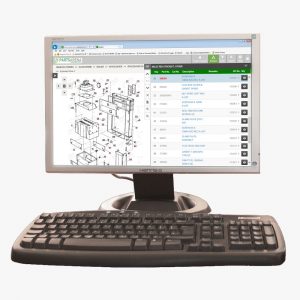 "We've been using PartsArena for about seven years now. It's extremely useful in helping customers to identify the parts they're wanting. We use it dozens of times every day."
Chris Hunt, Kirkby Components Ltd
Great service builds sales
TradeCounter users see the difference a huge library of heating appliance and parts data makes to their bottom line.
Fewer parts ordering errors. Shorter customer wait times. More knowledgeable staff. Better overall customer service.
That means happier employees and higher margins for your business.  Isn't it time you joined them?
TradeCounter price: £330+VAT per annum.