If you want access to the UK's largest, most comprehensive and accurate heating database, look no further than PartsArena

.

From field service to finance department, the PartsArena database can benefit your heating organisation.
Our PartsArena library holds a vast database of boiler information that is supplied directly from the manufacturers.  Our team of data experts are continually collating, updating, and publishing the data into our suite of applications every day.
PartsArena is unique, because we have structured the data to be easily found in one repository using a system developed in-house.  Our technology has re-purposed diagrams, parts lists, part information, images and documents to be interactive, so the heating industry can utilise this data however they feel best fits their requirements.
127 manufacturers
235,000 parts with descriptions
25,000 exploded parts diagrams with hotspots
21,000 models
15,000 parts images
11,000 parts lists
5,300 interactive technical manuals
165,000 stockist part codes incl. Wolseley, Graham, Plumbase and City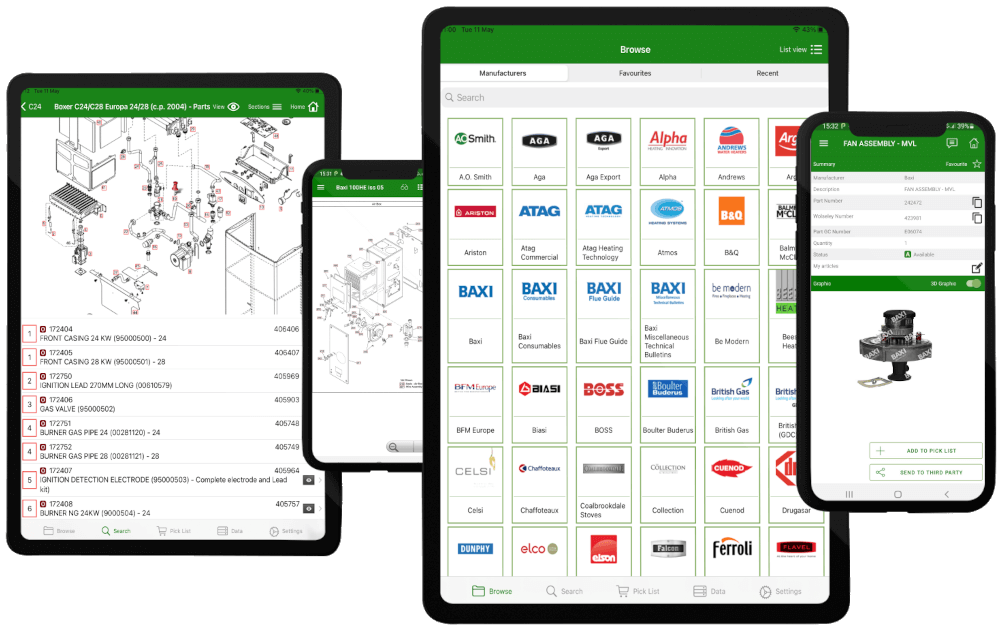 As technology has expanded for our customers, so too has their requirement for PartsArena.

If you'd like to see what type of information is in PartsArena you can see an instant online demo here. We have enabled the demo so there is no need to provide us with any information, just click and find out how easy PartsArena is!
From field service to finance, PartsArena can assist your service operation  across many touch-points in the business.
For more information about how this can be achieved, read more here: From Field Service to Finance
To speak to us about how our database could help your heating business, please call us on 01332 253 170 or click below.