Avoid costly parts ordering errors in the office
It's not just field service engineers that benefit from PartsArena. See the productivity gains when your administration team use PartsArena daily. Get everyone in your organisation looking at the same data.
A web-based version, suitable for all PCs, PartsArena Office ensures accurate ordering and knowledgeable support for those in the field.
Giving access to over 5,000 technical manuals, 16,500 appliances and 150,000 parts codes, PartsArena Office makes your whole service operation more productive.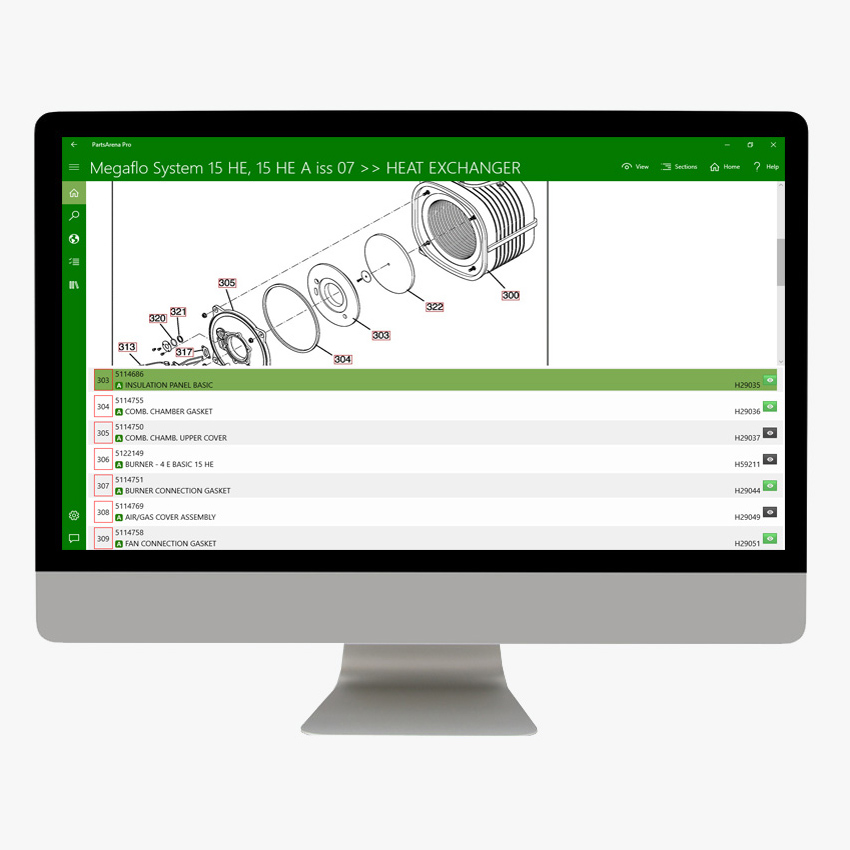 "PartsArena has become such an integrated function in our parts ordering process. It's allowed us to integrate fully across the whole supply chain, manage costs on an individual property basis, automatically track when parts are at merchants and give our residents the best service possible"
Anthony Watret, Watret & Co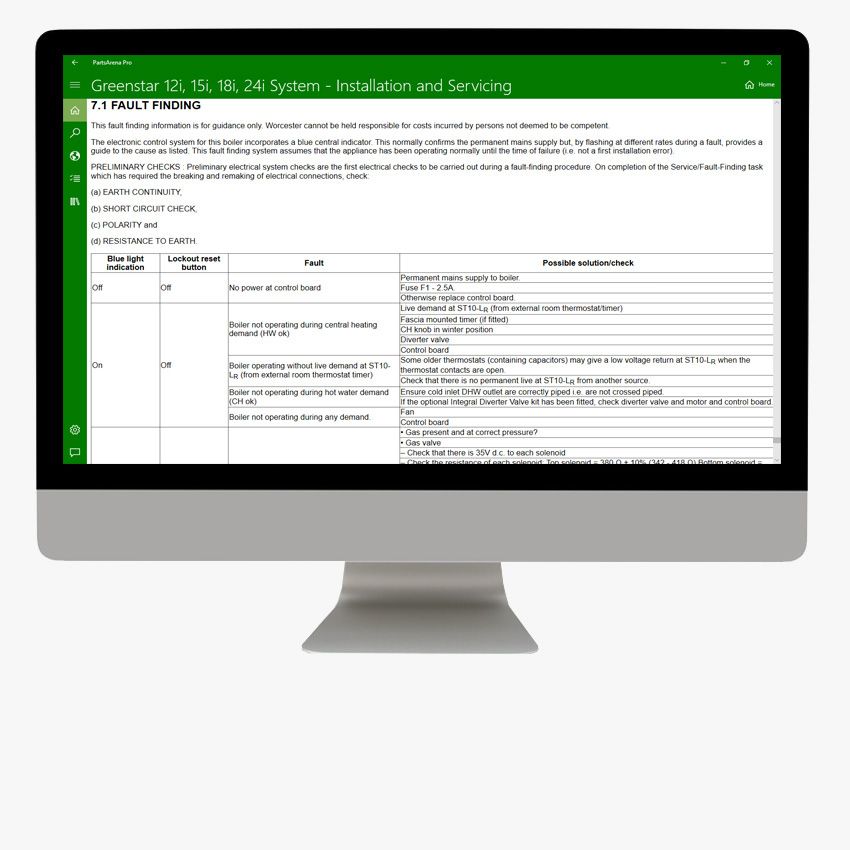 A comprehensive training tool
With such a rich source of parts knowledge, many businesses use PartsArena Office to help staff overcome lack of specialised knowledge.
Installation manuals and detailed diagrams help office support staff advise engineers and establish which parts are required for the job. Learn how to diagnose faults more quickly by having access to the latest technical manuals and parts lists.
The right knowledge arms your entire team; in the field and the office.
PartsArena Office price: £310+VAT per annum.