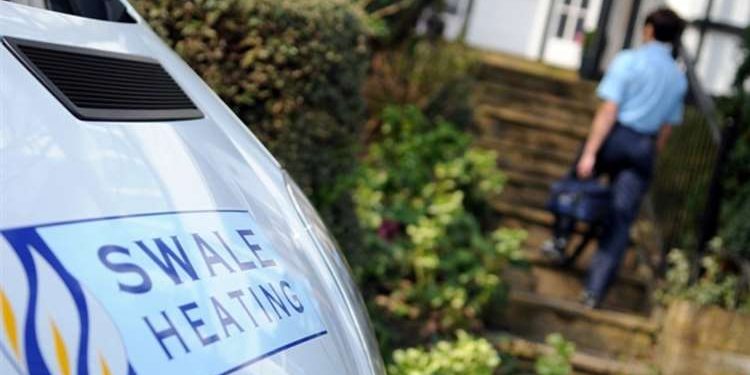 Swale Heating keeps over 100,000 houses safe and warm across London, the South-East and the Midlands. Over 45 years old, with 280 heating engineers, the company has been using a stand-alone version of PartsArena Pro since 2007.
"It's essential to our daily operation, playing a huge part in us delivering great service to all our customers," said Steve Parish, CIO of Swale Heating.
But Swale Heating was ready for a game-changer. Aware how costly and inefficient it was to order wrong parts and return to site excessively, the company wanted to take a smart step forward and integrate its field service technology. Customer service levels, in addition to costs were at stake.The move was important on many levels.
Game-changing integration
A revolutionary, fully integrated version of PartsArena Pro from field service management system provider, Aeromark was the next move for Swale Heating.
"The Plumb and Parts Center eBusiness team together with Infomill's PartsArena Pro experts and Aeromark have worked together to implement an efficient system that will help move our business forward significantly in a demanding market. Not only this, we can also tailor our service to the most convenient time for our customers, with limited impact on the business," said Steve.
PartsArena Pro is the leading source of approved boiler manuals and parts data for the UK heating industry. It is used by more than 50,000 service and breakdown engineers, offering significant time efficiencies and cost savings due to swift and accurate diagnosis of the parts required to fix the problem.
The power of integrating PartsArena into a logistical service management and parts ordering process is tremendous. From first visit to final fix, everything is seamless. Errors are eliminated. Duplication is avoided. Cost and time are saved, whilst the customer experience is unsurpassed.
Here's how it works
When Swale Heating receives a job order, Smarter Parts, Aeromark's integrated parts system goes to work immediately, identifying the Asset and Serial Number whilst matching common faults with previously ordered parts for the same model. Using the Aeromark scheduling system the job is allocated to the best engineer which instantly sends all the necessary information to their mobile device.
Once the engineer is on site, the Aeromark app seamlessly integrates with PartsArena Pro, providing instant access to the relevant technical information needed at the point of service. The engineer can view interactive exploded diagrams, service and installation manuals in addition to parts lists; all of which allow easy identification of the parts required to complete the job. The correct part can then be selected by simply clicking on the link or diagram hotspot.
PartsArena Pro then promptly passes this information back to the Aeromark system.It then checks stock levels at all Plumb and Parts Center branches,plusthe location of customer vans in the vicinity in real time. Having carried out an automated approval process, the system orders the part, either for immediate collection or delivery, depending on the forecast travel time.
Roger Marks, MD of Aeromark sees the huge potential for this fully integrated system with PartsArena Pro: "The integration enables Aeromark to provide a more powerful solution for some of the biggest challenges in field service operations – getting the right parts, to the right place, in the optimum time. We are even able to forecast delivery times for the more obscure non-stock items and optimise dynamically whether the engineer should collect or order for delivery, based on daily workload and travel times".
More and more heating companies are looking at how they can integrate PartsArena Pro into their system. And many field service management software providers are now working in partnership with PartsArena, appreciating the importance of the tool for heating engineers out in the field.
To learn more about how you can integrate PartsArena Pro into your daily software, please get in touch.