"Right part, first time" means better, safer business
Speed matters when you're out on a job.
It controls your costs, it means better service, it keeps everyone safer.
Have all the information you need on your mobile device and fix it fast.
You'll stop ordering wrong parts and you'll eliminate additional visits.
Less face-to-face contact keeps you and your customers safer too.
Have a free two-week trial of PartsArena Pro and see for yourself.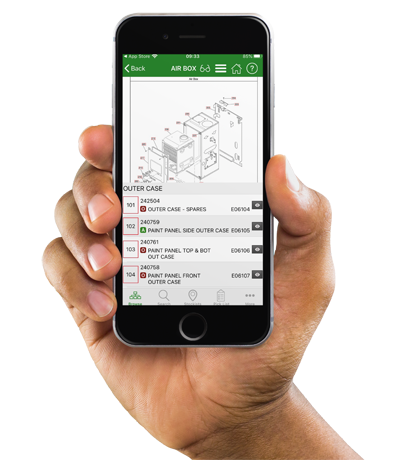 "Most days we undertake boiler repair and servicing work. Having all the parts and diagrams is fantastic. No more calls to the manufacturer to find part numbers. Also, there's no upfront costs and no contract to tie you in."
Richard Goodyear, monthly subscriber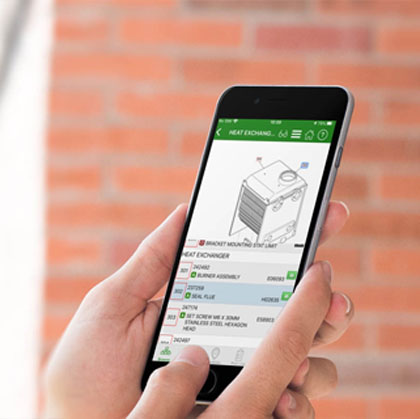 Get your free two-week trial today
If you run Android, you'll automatically receive a free two-week trial when you sign up to PartsArena Pro via Google Play or App Store. Should you run iOS, sign up, then contact Alex to receive your no-obligation free trial (Tel: 01332 253176 or email alex.corgiolu@infomill.com).
It takes minutes to sign up. You'll then have the full power of PartsArena Pro on your mobile device.
If you decide it's not for you, unsubscribe within two weeks and pay nothing.
PartsArena Pro runs on iOS, Android, and Windows 8 (and above).
50,000 UK heating engineers rely on PartsArena right now. Is it time you joined them?
Click on the links below to sign up now:
Available by monthly or annual subscription
When you sign up, choose from a monthly subscription at just £19.99+VAT a month (that's 79p a day), or opt for a discounted annual licence at £225.00+VAT.
PLUS… receive a free PartsArena Office account (worth £310+VAT per year) when you subscribe to a PartsArena Pro licence (read terms below).
There's no contract. You're free to cancel whenever you want.
Sign up via Google Play or App Store.
Free PartsArena Office terms
PartsArena Office is for new mobile app subscribers only. The Office account is valid for the duration of the PartsArena Pro subscription. One free Office account per customer (regardless of how many PartsArena Pro licences are purchased). No cash equivalent or alternative.